About Us
Our Agents
Curtis Burkett » Agent
Nicholas Brumgard » Agent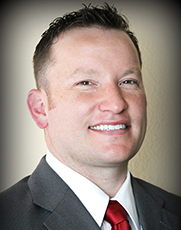 Hi! I am Nicholas Brumgard, a native Texan that has lived in the greater San Antonio area for more than 22 years, minus 7 years while I served on Active Duty Air Force. I am a graduate of Samuel Clemens HS and Texas State Univerity in San Marcos. I have been practicing real estate for just under 3 years gaining knowledge and experience with each successive year. My wife Kara and I have been happily married for nearly 10 years and have 3 beautiful children that are enrolled in SCUCISD. I am also a 6th Grade science teacher with Comal ISD. Prior to becoming an agent with Global Realty Group, I was a miltary pilot in the worlds finest Air Force. Buying, selling, or leasing a home can be an intimidating process. My goal is to provide you with the highest level of service and satisfaction through my expertise and that of those around me. Allow me to guide you through your next real estate transaction, I strongly feel you will be pleased with my honest and dependable approach. Thank you for choosing us!
Cell: (210) 391-5277
---
Rogelio De Luna » Agent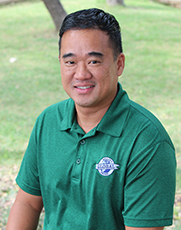 I understand the difficulties in moving and find a new home to live in. I served in the U.S. Army for 25 years (Retired as a Lieutenant Colonel) and moved 11 times. I will do my best to accommodate all your needs for your next home. If you want to buy or rent, I will assist you. I am 45 years old, married with 2 children, taught high school JROTC at Fox Tech High School in San Antonio for 2 years, served in the U.S. Army for 25 years. I have a masters' degree in logistics management from University of Central TX. I am a licensed realtor in the state of TX. I believe in treating people with respect and providing responsive customer service. Let's work together and find you a home.
---
Mary Eddy » Agent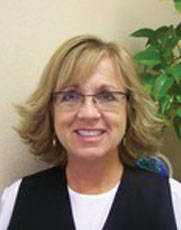 Hi, my name is Mary Eddy. I've lived in the local community for over 25 years and know the area well. I've worked very close with our Military family and understand what it takes to PCS around the world. My goal is to provide you and your family exceptional service. I will listen to what's important to you and together we will "Make It Happen". I look forward to meeting you and doing all I can to exceed your expectations.
Phone:(210) 380-1984
Fax: (210) 566-7800
---
Stephanie Fikes » Agent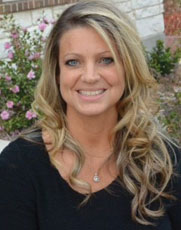 Stephanie Fikes is a Professional Realtor and multi-million dollar producer serving San Antonio and the surrounding areas for the last 6 years.
Stephanie's strong family values and morals are backed by her husband of 20 years Ronny Fikes who is a City of San Antonio Firefighter/Paramedic. Stephanie and Ronny have 2 children, Jessica and Justin who are both in college. As a family they enjoy spending time together at various sporting events and outdoor activities.
For the last 20 years Stephanie has been in the Customer Service/Sales Industry and possess a very strong work ethic. Stephanie has volunteered on various business association boards as well as youth sports boards and is very active in the community.
If you are looking for a Professional Realtor to guide you through the home buying or selling process call Stephanie today. You will be very satisfied with the friendly, dependable and honest service you will receive.
Phone:(210) 279-7443
Fax: (210) 566-7800
---
Joel Garza » Agent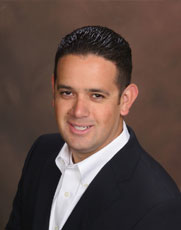 Joel is a real estate professional with a belief in professionalism, integrity, and good work ethic. He is a veteran of the United States Air Force & currently a Firefighter with the San Antonio Fire Department.
In today's real estate market, you need to work with a real estate professional you can trust. Whether you are buying or selling your primary residence, a second home, or relocating to a new neighborhood, Joel can help make your home ownership dreams come true.
Joel understands that moving is a very exciting time. Joel will make this a stress free transition for his buyers & sellers. Joel will work hard to provide his clients with the most positive real estate experience possible.
Phone:(210) 643-4068
---
Clinton Hajek » Agent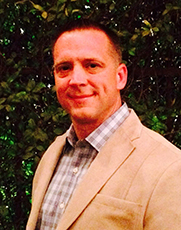 I have always had a passion for serving the community, and helping people through unfamiliar and challenging times. About 20 years ago, I decided to fuel that passion, and embark on a life-long career in law enforcement. Currently, as a detective for the San Antonio Police Department, I am fortunate enough to help others in various ways on a daily basis, and to do my part to help make the community a safer place.
In 2008, after undertaking the somewhat intimidating task of buying a home, I quickly realized that finding the perfect house would be difficult. I also immediately understood the value of a hard-working real estate agent. That same year, I decided to obtain my real estate license, and began assisting the people of our community in an additional way. Buying, selling, and renting property are important stages in life, so I take great pride in being able to assist others in those steps.
I look forward to serving you, your family and friends in the near future.
Phone:(210) 422-7096
---
Bryan Lantzy » Agent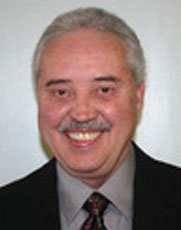 Bio coming soon...
Phone:(210) 722-1000
Fax: (210) 566-7800
---
Barry Madsen » Agent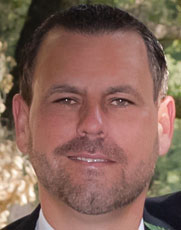 Barry has lived in San Antonio for 35 years. As a licensed contractor for 20 years and Real Estate Agent for the last 6 years, I have worked extensively in the investment arena focusing on distressed properties and cash flow properties. As an investor I have been involved in over 100 residential and commercial properties.
My wife and I have been blessed with four beautiful children and currently live in Boerne, TX. Outside of real estate I enjoy my other passions of photography and competing in triathlons.
---
Rosemary Martinez » Agent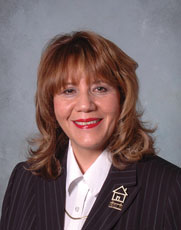 Hi, I am Rosemary Medina-Martinez – you can call me Rose. I am excited about joining the Global Team of Professional REALTORS®. I look forward to applying my 20+ years of experience in the real estate business to meeting your needs. I grew up in San Antonio and live in Garden Ridge, a small community bordering San Antonio, with my husband Danny and son Danny. I know the San Antonio market well and have the industry knowledge that will make your purchasing experience a rewarding and enlightening one.
I am bilingual and have comprehensive knowledge of the mortgage lending industry. This will allow me to guide you through the maze of requirements and eliminate the potential pitfalls that could keep you from closing on your dream home. I will work with you and help you find your dream house, help you pre-qualify, and provide you with information on how to eliminate the typical pitfalls that could negatively impact financing.
I am committed to making sure that you receive the most professional service and I will work hard to find the house that you want and handle the complex details so that you can focus on moving in.
My professional affiliations include membership in the National Association of Mortgage Women and I actively support the work of Big Brothers and Big Sisters as part of my giving back to the community.
I look forward to working with you as your REALTOR®.
Phone: (210) 651-1850
Fax: (210) 566-7800
---
Crystal Miller » Agent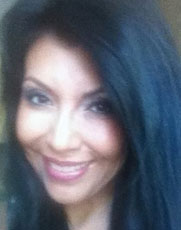 Hello, my name is Crystal Miller. I am originally from West Texas and have lived in the area since 2003. I have worked in the real estate industry for over 15 years and enjoy it very much. I am dedicated in providing excellent assistance in helping you and your family find your new home. I have worked closely with military families and their relocation housing needs. I am also bi-lingual in Spanish. I look forward in meeting you and helping you with your real estate needs.
---
Tim Shuler » Agent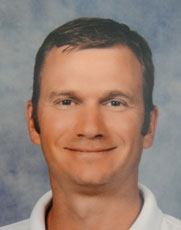 My name in Tim Shuler. I have a wonderful family, my wife and I have 3 small kids: Dalton (3 yrs), Julianna (1½), and Hazel (4 months). I have been an agent for almost 7 years and with GRG for almost 3 years. We currently live in Northeast San Antonio but I am native to the Schertz/Cibolo area, and still have many ties to that community. I attended Samuel Clemens HS, and then University of Arkansas. I have a Master degree in Secondary Mathematics Education, and have taught for over 11 years. I enjoy sports, outdoors and anything with my family.
I have successfully flipped multiple properties, and do most of the remodeling and contracting myself. I have also remodeled several residential homes and commercial buildings. I have a knack for identifying undervalued properties and looking at the potential in a house. If you are looking for the right fixer-upper, my experience would be helpful.
If you have school age kids, I have an enhanced knowledge of the San Antonio and surrounding area school districts. It is important to know what schools offer, which schools are recommended, and what direction the district is going.
In listing a house I will provide you with ample market analysis, staging tips, and photography that will maximize your house's appeal. This will give you the best opportunity and information to help you decide the best course of action.
I strive to be honest, flexible, and emphasize communication with my clients.
---
Rick Villarreal » Agent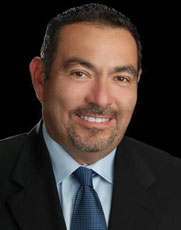 Rick Villarreal lives and sells in your community! Rick has always enjoyed meeting people from all walks of life. He has helped many local families with buying or selling their homes. Regardless of the transaction, he strives to ensure the client expectations are met or exceeded each and every time.
Rick Villarreal is a Realtor with Global Realty Group in Schertz, Texas. He received his Real Estate license in 2011 after graduating from the Champions School of Real Estate. He also has a Bachelor's degree from Park University and is a 26-year United States Air Force veteran.
Phone: (210) 792-4387
Fax: (210) 566-7800
---
Erica Vogel » Agent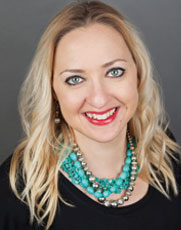 My name is Erica Vogel. I am married and have two wonderful children.
In taking care of my own family, I understand the importance of a safe neighborhood, good schools, access to all the necessities, and above all budget!
A decision to buy or sell a home may encompass emotions such as fear and anxiety. I am here to help you focus on the emotions of excitement and happiness.
I will offer you my expertise as a Realtor to help guide you through your real estate transaction, whether it is the sale of your current home or the purchase/build of a new one.
I have experience with home staging which will help you get top dollar for your home in a reasonable timeframe. I have experience with 'fixer uppers' so, I can help you see the potential in a property that you fall in love with, even if it may need a little TLC.
I have surrounded myself with an "A" Team which will assist in providing you with excellent service from credit repair and/or home financing to home repair and updating.
I am a self-sufficient person who never backs down from a challenge. I take an extreme amount of pride in what I do and I know that my success solely depends on level of excellence I provide for my clients. I am ready to start working for you today!
Phone: (210) 325-2071
---
Michael Walker » Agent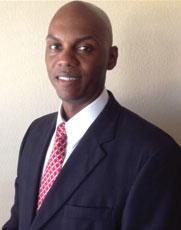 I am real estate professional with a belief in integrity, professionalism, and efficiency. The organizational and motivational skills instilled in me by the United States Air Force highlight my abilities to assess the details of your real estate goals and meet all deadlines in a timely matter.
I am a veteran of the United States Air Force, graduate of University of Maryland University College, Christian, husband, father and grandfather. I exercise discipline, implement dedication, utilize education, and employ my management skills with each and every real estate transaction I conduct. Whether I am working for the buyer or seller, my focus is on the details to ensure the best deal for all of my clients.
I understand that it is a very exciting and anxious time when you are moving so, making it a pleasant experience is my mission. I am a tenacious negotiator dedicated to provide exceptional service and committed to meeting your every need.
I want to be able to help find the perfect home for you and your family. Whether you are first time home buyer, new to the area, or wanting an investment property, allow me to be your Real Estate Agent. I look forward to working with you so, give me a call.
Phone: (210) 566-7800
Cell: (210) 624-1624
Fax: (210) 566-7800
---
Tina Winn » Agent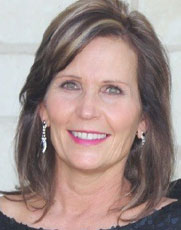 Tina Winn was born to a pair of real estate agents who owned a real estate office on the south side of San Antonio. Tina has lived in San Antonio all of her life, and has acquired six years of mortgage experience and over fifteen years of IT managed services and enterprise account managing. Tina and her husband own a granite countertop business in Schertz, TX, which has afforded Tina the opportunity learning and understanding the home construction process. Tina was asked to describe herself in three words and she said, "I am trustworthy, I am a good listener, and I am good at problem solving." When not working, Tina enjoys helping others, spending time with the elderly, and exercising and shopping.
Now with three grown children and one having an adorable little girl of her own, Tina is fulfilling her lifelong desire of being a real estate agent. She is passionate about putting her business and construction experience to work for her clients. Tina's description of herself goes well with her motto: Your dream, your future, my commitment.
Phone: (210) 289-2499
---
James Ynclan » Agent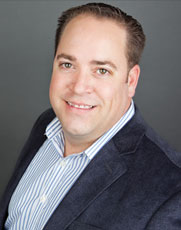 I strive to customize each buying or selling experience for each client as well as put my personal stamp on it. Responding promptly to my client's needs and ensuring whether you are selling or purchasing a home, it is more than a transaction; it is a family achievement. I go to great lengths to put my clients at ease by communicating throughout each step and placing you as my top priority. Understanding my clients' lead busy lives, it is my goal for your family to be excited about the process.
With over 10 years of extensive real estate, mortgage and customer service experience, my clients benefit from my passion for the San Antonio area, my experiences and appreciation for the military life.
Phone:(210) 771-5872
Fax: (210) 566-7800
---
Channing Zua Zua » Agent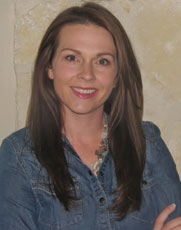 Channing Zua Zua epitomizes integrity, energy, hard work and creative service in every detail of your real estate transaction.
Channing is an enthusiastic member of the community and enjoys spending time at church, with her husband, four sons and showing her clients the best San Antonio has to offer.
No matter if you are buying, selling or renting ... Channing is your "go to" person as well as your "one stop shop".
---
GLOBAL REALTY GROUP, LLC
19115 FM 2252 Ste 7
Garden Ridge Tx 78266
Phone: (210) 566-4000
Search for Sale
browse our inventory and find your perfect place to call home.

Find a Rental
let us help you find and apply for your next rental home.
Tenant Resources
pay your rent and submit maintenance requests online.

Owner Resources
convenient online tools to help manage your investment.