About Us
Our Agents
Matt Adamitz » Agent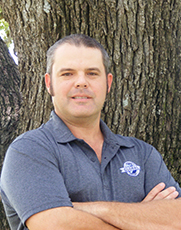 Along with loving my job as a San Antonio Firefighter, I have always had a passion for real estate. I consider my firefighter colleagues as family and I'm excited to convert real estate transactions into relationships. My wife Amanda and I have been married for 12 years and have two children. We enjoy living the country life including hunting, fishing and barbecuing. Also enjoy playing golf and camping and feel that spending time with family and friends is an important part of our lives.
---
Curtis Burkett » Agent
Nicholas Brumgard » Agent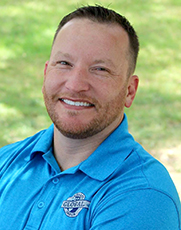 Hi! I am Nicholas Brumgard, a native Texan that has lived in the greater San Antonio area for more than 22 years, minus 7 years while I served on Active Duty Air Force. I am a graduate of Samuel Clemens HS and Texas State Univerity in San Marcos. My wife Kara and I have been happily married for nearly 13 years and have 3 beautiful children that are enrolled in SCUCISD. I am also a 6th Grade science teacher with Comal ISD. Prior to becoming an agent with Global Realty Group, I was a miltary pilot in the worlds finest Air Force. Buying, selling, or leasing a home can be an intimidating process. My goal is to provide you with the highest level of service and satisfaction through my expertise and that of those around me. Allow me to guide you through your next real estate transaction, I strongly feel you will be pleased with my honest and dependable approach. Thank you for choosing us!
Cell: (210) 391-5277
---
Rogelio De Luna » Agent
I have been a licensed TX realtor for 2.5 years. Let me help you list your home for sale, purchase a home/property, or find a rental in the San Antonio, New Braunfels, Schertz, Cibolo, Universal City, Live Oak, Selma and surrounding areas. I work on weekends! Constant communication between you, the sellers, the buyers, the property management company, mortgage company and/or the title company is very important to me. I'm U.S. Army Officer Veteran (25 years, retired as a Lieutenant Colonel). I was born on the Island of Saipan and raised on Guam for 20 years. I have a master's degree in logistics management from University of Central TX. My wife and I have raised our children in the beliefs of God, family, hard work, team work, respect, and physical fitness.
Let's work together soon!
---
Mary Eddy » Agent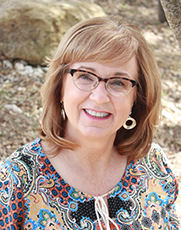 Hi, my name is Mary Eddy. I've lived in the local community for over 25 years and know the area well. I've worked very close with our Military family and understand what it takes to PCS around the world. My goal is to provide you and your family exceptional service. I will listen to what's important to you and together we will "Make It Happen". I look forward to meeting you and doing all I can to exceed your expectations.
Phone:(210) 380-1984
Fax: (210) 566-7800
---
Stephanie Fikes » Agent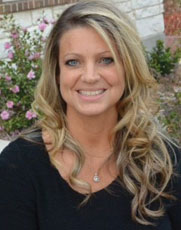 Stephanie Fikes is a Professional Realtor and multi-million dollar producer serving San Antonio and the surrounding areas for the last 6 years.
Stephanie's strong family values and morals are backed by her husband of 20 years Ronny Fikes who is a City of San Antonio Firefighter/Paramedic. Stephanie and Ronny have 2 children, Jessica and Justin who are both in college. As a family they enjoy spending time together at various sporting events and outdoor activities.
For the last 20 years Stephanie has been in the Customer Service/Sales Industry and possess a very strong work ethic. Stephanie has volunteered on various business association boards as well as youth sports boards and is very active in the community.
If you are looking for a Professional Realtor to guide you through the home buying or selling process call Stephanie today. You will be very satisfied with the friendly, dependable and honest service you will receive.
Phone:(210) 279-7443
Fax: (210) 566-7800
---
Bryan Lantzy » Agent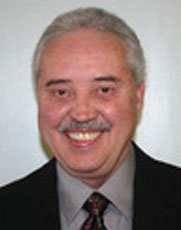 Bio coming soon...
Phone:(210) 722-1000
Fax: (210) 566-7800
---
Natalie Little » Agent
Born and raised in Southern California, Natalie Little graduated from The University of San Diego in 1999 with a Bachelor in Business Administration. Before getting into real estate, Natalie was an elementary school teacher. Throughout that time, however, she always had an awareness of real estate. Watching various family members invest in the real estate market sparked an interest for Natalie as well. After getting married and moving to San Antonio, Texas in 2015, she knew this was the right time for her to follow her dreams and become a REALTOR. As an agent of Global Realty Group, Natalie puts forth her passion in real estate with her strong belief in hard work, attention to detail, and mantra of being a lifelong learner. She enjoys life with her husband and sweet Chocolate Lab, playing golf, and traveling.
---
Barry Madsen » Agent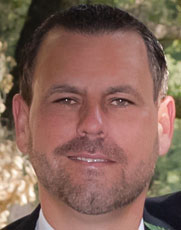 Barry has lived in San Antonio for 35 years. As a licensed contractor for 20 years and Real Estate Agent for the last 6 years, I have worked extensively in the investment arena focusing on distressed properties and cash flow properties. As an investor I have been involved in over 100 residential and commercial properties.
My wife and I have been blessed with four beautiful children and currently live in Boerne, TX. Outside of real estate I enjoy my other passions of photography and competing in triathlons.
---
Rosemary Martinez » Agent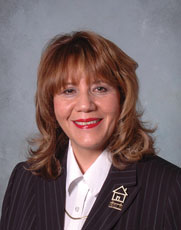 Hi, I am Rosemary Medina-Martinez – you can call me Rose. I am excited about joining the Global Team of Professional REALTORS®. I look forward to applying my 20+ years of experience in the real estate business to meeting your needs. I grew up in San Antonio and live in Garden Ridge, a small community bordering San Antonio, with my husband Danny and son Danny. I know the San Antonio market well and have the industry knowledge that will make your purchasing experience a rewarding and enlightening one.
I am bilingual and have comprehensive knowledge of the mortgage lending industry. This will allow me to guide you through the maze of requirements and eliminate the potential pitfalls that could keep you from closing on your dream home. I will work with you and help you find your dream house, help you pre-qualify, and provide you with information on how to eliminate the typical pitfalls that could negatively impact financing.
I am committed to making sure that you receive the most professional service and I will work hard to find the house that you want and handle the complex details so that you can focus on moving in.
My professional affiliations include membership in the National Association of Mortgage Women and I actively support the work of Big Brothers and Big Sisters as part of my giving back to the community.
I look forward to working with you as your REALTOR®.
Phone: (210) 651-1850
Fax: (210) 566-7800
---
Crystal Miller » Agent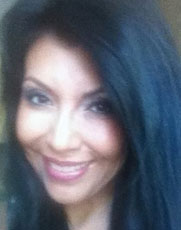 Hello, my name is Crystal Miller. I am originally from West Texas and have lived in the area since 2003. I have worked in the real estate industry for over 15 years and enjoy it very much. I am dedicated in providing excellent assistance in helping you and your family find your new home. I have worked closely with military families and their relocation housing needs. I am also bi-lingual in Spanish. I look forward in meeting you and helping you with your real estate needs.
---
Tiffany Perdue » Agent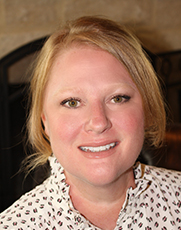 I come from a family deeply rooted in the real estate business. My father and my brothers are award winning home builders, and one of my brothers has been a highly successful realtor for greater than 20 years. My clients benefit from the wealth of experience and knowledge that I have acquired through these relationships.
As the daughter and granddaughter of veterans and the wife of a civil servant, I have always valued the sacrifices of those who secure our freedoms, and I have a deep love for America and Texas, my native state. I have lived nearly my entire life in the San Antonio area and have a vast knowledge of its culture rich neighborhoods.
I have been an English teacher at Byron P. Steele II High School since its inception (2005) and have earned two master's degrees, all while raising my three daughters with my husband of 22 years. So, tenacity and grit are a lifestyle for me, and I thrive on achieving my goals and helping others to achieve theirs.
Whatever your goal, whether to buy, sell, or rent, I hope you will allow me to help you to achieve it.
---
Derek Rivera » Agent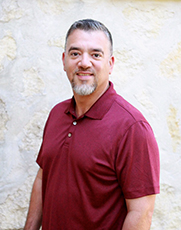 After spending 23 years in the Air Force, moving around, and buying and selling houses along the way - I have developed a passion for real estate and helping others find their piece of the American Dream! My wife Angela and I have 3 boys, with that we love anything sports related, especially baseball, along with spending quality family time together. If I can help you with any of your real estate needs please don't hesitate to call! My cell is 823-600-6993..... I look forward to working with you!
---
Kevin Rogers » Agent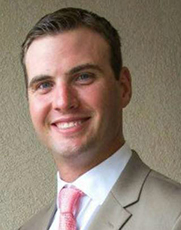 My main goal, above anything else, is to meet the needs of my clients and exceed their expectations with the home buying/selling process. I face any real estate challenge head-on and will do whatever it takes to satisfy all parties.
Hobbies of mine include spending time with my growing family, barbecuing with friends, and cheering on the Dallas Cowboys.
---
Tim Shuler » Agent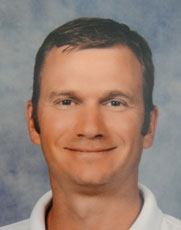 My name in Tim Shuler. I have a wonderful family, my wife and I have 3 small kids: Dalton (3 yrs), Julianna (1½), and Hazel (4 months). I have been an agent for almost 7 years and with GRG for almost 3 years. We currently live in Northeast San Antonio but I am native to the Schertz/Cibolo area, and still have many ties to that community. I attended Samuel Clemens HS, and then University of Arkansas. I have a Master degree in Secondary Mathematics Education, and have taught for over 11 years. I enjoy sports, outdoors and anything with my family.
I have successfully flipped multiple properties, and do most of the remodeling and contracting myself. I have also remodeled several residential homes and commercial buildings. I have a knack for identifying undervalued properties and looking at the potential in a house. If you are looking for the right fixer-upper, my experience would be helpful.
If you have school age kids, I have an enhanced knowledge of the San Antonio and surrounding area school districts. It is important to know what schools offer, which schools are recommended, and what direction the district is going.
In listing a house I will provide you with ample market analysis, staging tips, and photography that will maximize your house's appeal. This will give you the best opportunity and information to help you decide the best course of action.
I strive to be honest, flexible, and emphasize communication with my clients.
---
Ben Stakes » Agent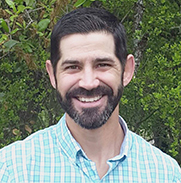 My name is Ben Stakes, and I am grateful to be a member of the Global Realty team. After spending my childhood in Live Oak, and eventually settling in Schertz, I am a true Texan at heart with a deep loyalty to my community and its members. I pride myself on my strong work ethic and commitment to my clients. My wife of nine years and three beautiful daughters have shown me the importance of family and home. Whatever part of the journey you're about to embark on - renting, selling, or buying a home - I am here and eager to help guide you. Being a realtor goes beyond business for me; my passion and my personal mission is to treat you with the same respect and integrity I would my own family. I look forward to working with you!
---
Rick Villarreal » Agent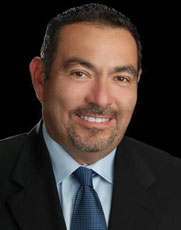 Rick Villarreal lives and sells in your community! Rick has always enjoyed meeting people from all walks of life. He has helped many local families with buying or selling their homes. Regardless of the transaction, he strives to ensure the client expectations are met or exceeded each and every time.
Rick Villarreal is a Realtor with Global Realty Group in Schertz, Texas. He received his Real Estate license in 2011 after graduating from the Champions School of Real Estate. He also has a Bachelor's degree from Park University and is a 26-year United States Air Force veteran.
Phone: (210) 792-4387
Fax: (210) 566-7800
---
Erica Vogel » Agent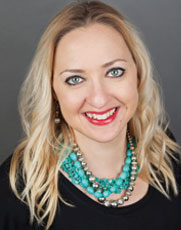 My name is Erica Vogel. I am married and have two wonderful children.
In taking care of my own family, I understand the importance of a safe neighborhood, good schools, access to all the necessities, and above all budget!
A decision to buy or sell a home may encompass emotions such as fear and anxiety. I am here to help you focus on the emotions of excitement and happiness.
I will offer you my expertise as a Realtor to help guide you through your real estate transaction, whether it is the sale of your current home or the purchase/build of a new one.
I have experience with home staging which will help you get top dollar for your home in a reasonable timeframe. I have experience with 'fixer uppers' so, I can help you see the potential in a property that you fall in love with, even if it may need a little TLC.
I have surrounded myself with an "A" Team which will assist in providing you with excellent service from credit repair and/or home financing to home repair and updating.
I am a self-sufficient person who never backs down from a challenge. I take an extreme amount of pride in what I do and I know that my success solely depends on level of excellence I provide for my clients. I am ready to start working for you today!
Phone: (210) 325-2071
---
Michael Walker » Agent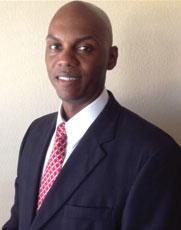 I am real estate professional with a belief in integrity, professionalism, and efficiency. The organizational and motivational skills instilled in me by the United States Air Force highlight my abilities to assess the details of your real estate goals and meet all deadlines in a timely matter.
I am a veteran of the United States Air Force, graduate of University of Maryland University College, Christian, husband, father and grandfather. I exercise discipline, implement dedication, utilize education, and employ my management skills with each and every real estate transaction I conduct. Whether I am working for the buyer or seller, my focus is on the details to ensure the best deal for all of my clients.
I understand that it is a very exciting and anxious time when you are moving so, making it a pleasant experience is my mission. I am a tenacious negotiator dedicated to provide exceptional service and committed to meeting your every need.
I want to be able to help find the perfect home for you and your family. Whether you are first time home buyer, new to the area, or wanting an investment property, allow me to be your Real Estate Agent. I look forward to working with you so, give me a call.
Phone: (210) 566-7800
Cell: (210) 624-1624
Fax: (210) 566-7800
---
James Ynclan » Agent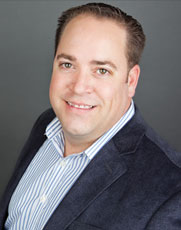 I strive to customize each buying or selling experience for each client as well as put my personal stamp on it. Responding promptly to my client's needs and ensuring whether you are selling or purchasing a home, it is more than a transaction; it is a family achievement. I go to great lengths to put my clients at ease by communicating throughout each step and placing you as my top priority. Understanding my clients' lead busy lives, it is my goal for your family to be excited about the process.
With over 10 years of extensive real estate, mortgage and customer service experience, my clients benefit from my passion for the San Antonio area, my experiences and appreciation for the military life.
Phone:(210) 771-5872
Fax: (210) 566-7800
---
Channing Zua Zua » Agent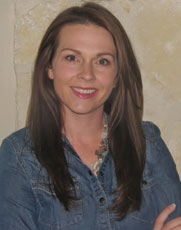 Channing Zua Zua epitomizes integrity, energy, hard work and creative service in every detail of your real estate transaction.
Channing is an enthusiastic member of the community and enjoys spending time at church, with her husband, four sons and showing her clients the best San Antonio has to offer.
No matter if you are buying, selling or renting ... Channing is your "go to" person as well as your "one stop shop".
---
Kathy Morrison » Agent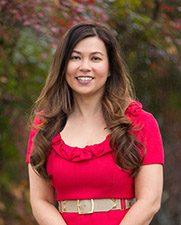 There's no place on earth quite like my hometown of San Antonio. Raised in a small suburb of San Antonio, Schertz is just one of many towns tucked away minutes from San Antonio. Whichever you desire a city-vibe or a small hometown feel you can have it all here in San Antonio and the surrounding areas. Whether you are buying, selling, or investing, my abundant energy, creativity, dedication, experience, and personal knowledge will help promote your best interests.
If you are buying, I will work diligently to provide you the best information and market data to inform and assist you, so you can be a well-equipped buyer with the strongest possible negotiating position. If you are selling, I will work hard to get you the fairest price, in the least amount of time by using state of the art technology, team collaboration, and superior marketing materials.
Serving over 20 years in the Air Force, I will continue to serve you to achieve the best results for you! I love the real-estate business. Buying and selling a home can be stressful. As a full-time realtor, I will work hard to lower your stress level and make sure your experience is a pleasurable one. I would like to earn your business, so call me today to ensure your real-estate experience is a complete success!
---
Hector Lozada Principe » Agent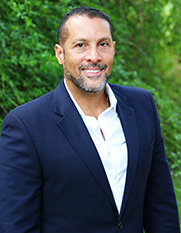 Hello, my name is Hector Lozada Principe. My wife Celia and I have been married for twenty-five years and have two children and a beautiful grandchild. I enjoy sports, working out, helping my community through mychurch, and ridding my Harley. But above all, I treasure my family and theprecious time we spend together.
Before becoming a realtor, I spent over twenty-five years in the U.S. Army. Following a tradition of service, I want to bringthe same dedication and commitment to all my clients. I'm also fluent in Spanish! Give me a call, I would love to assist you with any of your Real Estate needs.
---
Adrian Alvarado » Agent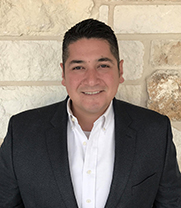 Bio Coming Soon!
---
Brian Rogers » Agent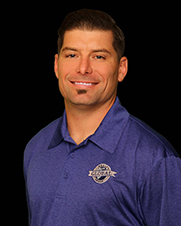 Bio Coming Soon!
---
Greg Braswell » Agent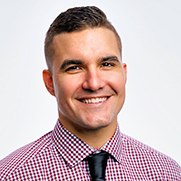 My mission is to ensure when you start the home hunting process or are getting ready to sell the place you called home for the past few years that you are comfortable and have the right expectations. I strive to be excellent in every aspect of service I provide by collaborating with the right parties to get results.
Your business is important to me not because of the prize at the end of the race, but because I value my output and what I do. My hobbies include anything outdoors to stay active, I try and sweat a little bit every day. I have two little boys 4 years and 1 year old that make life worth living. When I am not with them or exercising I am trying my best to be the next Bob Vila and doing DIY projects.
Phone: (210) 577-0015
---
Donna Shuler » Agent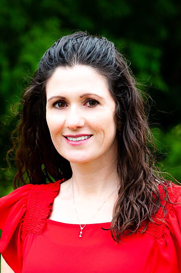 Hi my name is Donna Shuler. I graduated from Klein High School in the Houston area, and attended Palo Alto, earning a degree in Veterinary technology. I worked as a Licensed Veterinary technician for the last 13 years. My husband Tim (also an agent with GRG) and I have 4 amazing kids, 2 dogs, 1 cat, cows and a miniature horse. My husband and I have teamed up to design, renovate, and remodel numerous houses. In those experiences, I obtained skills in staging, photography, scheduling with agents and contractors, and assisting with successful open houses. I am proud of our accomplishment in seeing ways to maximize the potential of each house, and also learned that most every problem has a solution.
I have been around real estate, and experienced the real estate transaction from all sides for the past 10 years. I am ambitious with a high energy personality and eager to serve attitude. I am an excellent listener and wish to fully understand my client's situations and goals. I will work diligently, finding you a place to call home, or listing your property for sale. I will put my clients first by making myself accessible and communicating openly.
My hobbies include, cooking, TRX workouts, country music dancing, caring for animals, gardening, and garage sale shopping!!
I hope to have the privilege of being your realtor
Phone: 210-324-3852
---
GLOBAL REALTY GROUP, LLC
19115 FM 2252 Ste 7
Garden Ridge Tx 78266
Phone: (210) 566-4000
Search for Sale
browse our inventory and find your perfect place to call home.

Find a Rental
let us help you find and apply for your next rental home.
Tenant Resources
pay your rent and submit maintenance requests online.

Owner Resources
convenient online tools to help manage your investment.